Just in time for the holiday season, we have an old-fashioned pie crust recipe certain to bring you the best pie crusts you've ever had. If you're not sure where to find lard, simply look in the local grocery store on the aisle with the cooking oils. It's often labeled as "manteca" and usually can be found in a white, red, and green container.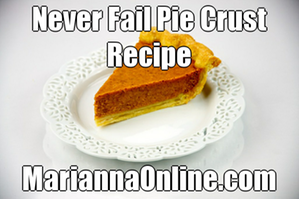 Never Fail Pie Crust
2015-12-05 15:43:07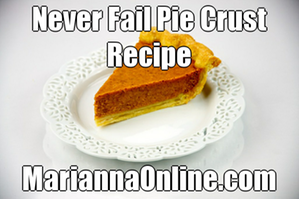 A light, flaky pie crust
Ingredients
3 cups sifted flour
1 cup lard
1 tsp salt
1 well-beaten egg
1 tsp vinegar
5 tbsp water
Instructions
Mix flour, lard and salt together. Mix egg, vinegar and water together; add to flour mix. Blend.
Marianna Online: Connecting Our Community https://mariannaonline.com/